Thanksgiving Orders
Although it may look different this year, Thanksgiving is right around the corner.  If you'd like some help with the cooking The Washington General Store is happy to be of service!
Just take a look at our order forms posted below. There's one for savory items, and one for sweet items. (If you click on the form you can access it as a printable .PDF file.)  Then, make your selections and give us a call at 845-2007 by Monday 11/23/20 at 7pm to let us know what you'd like.
Orders will be ready for pickup Wednesday 11/25/20 between 3pm-7pm.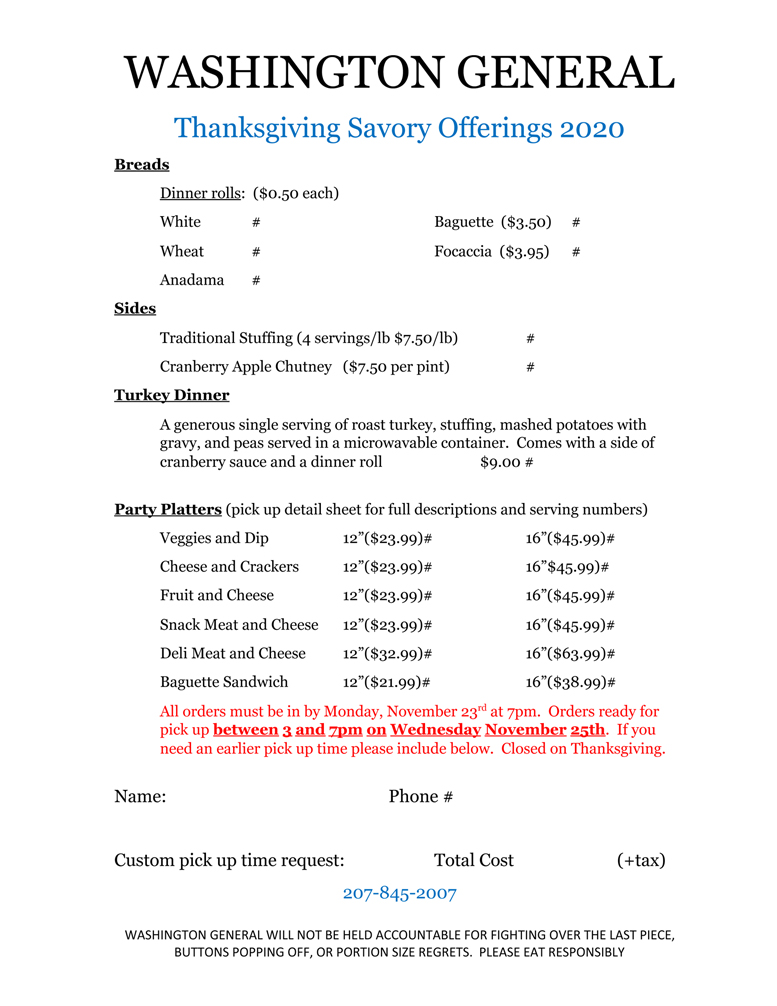 ---