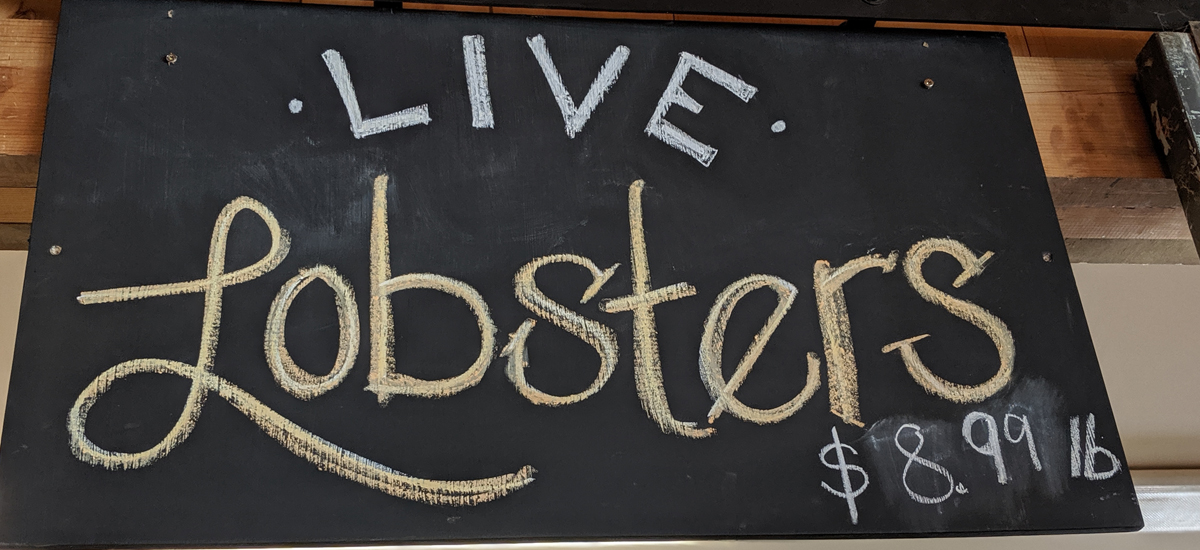 Maine means lobster to visitors and locals alike!  But many think you have to head all the way to the coast to get fresh lobster.  Not anymore!  Just head on over to The Washington General Store.  We've got all your lobster needs covered.
Please call ahead 207-845-2007 to ensure we have the number of lobsters you need on hand.  They do go fast! 
If you have a lobster bake planned or you know ahead of time you'd like lobster for dinner Friday night, you can also call the store in advance and place your lobster order.  This is particularly important if you'll need more than a few.  
You'll also want to be sure and check out our grocery section as we have most of the other supplies you need to have a tasty lobster dinner too – including lots of butter.