The Washington General Store Menu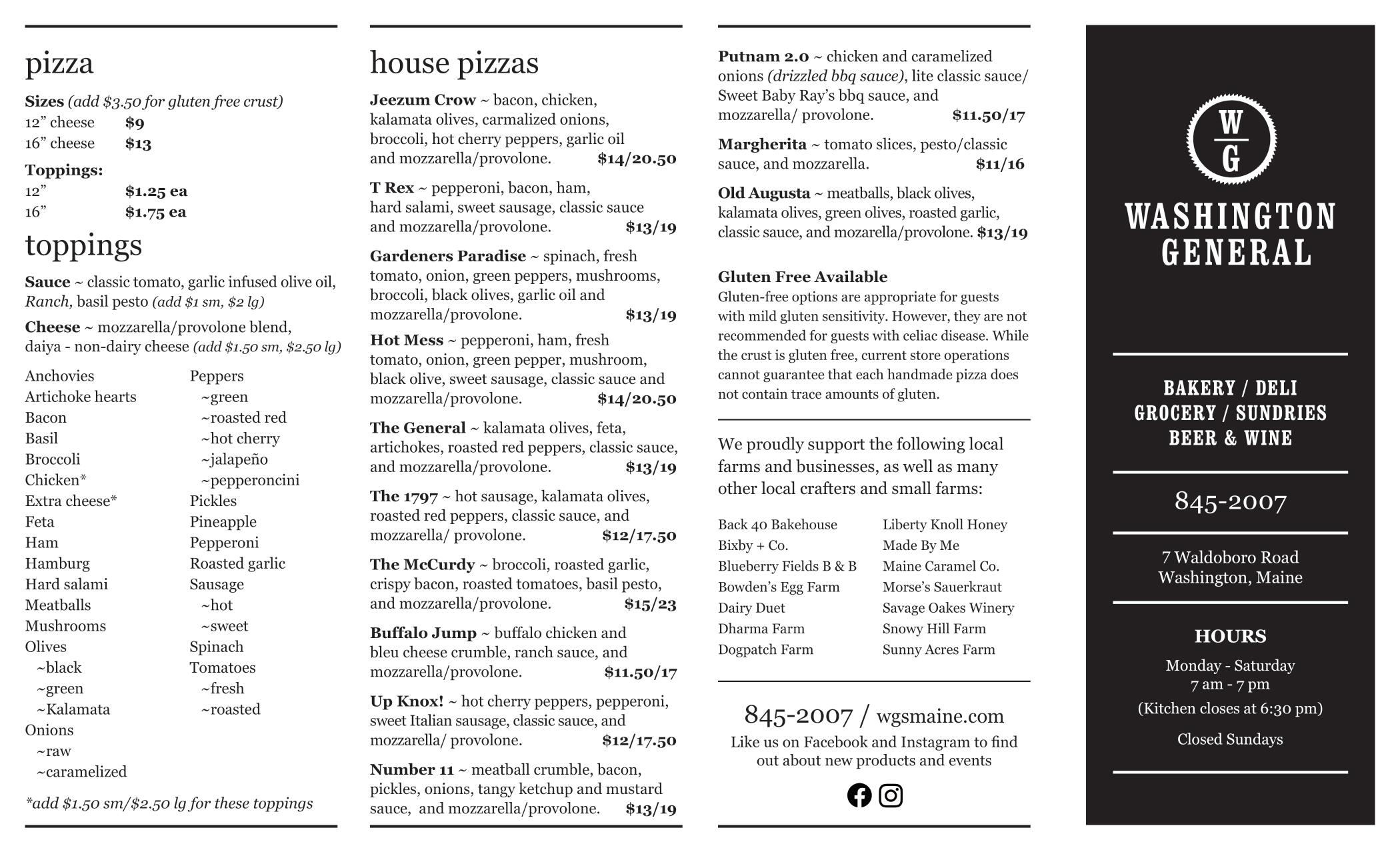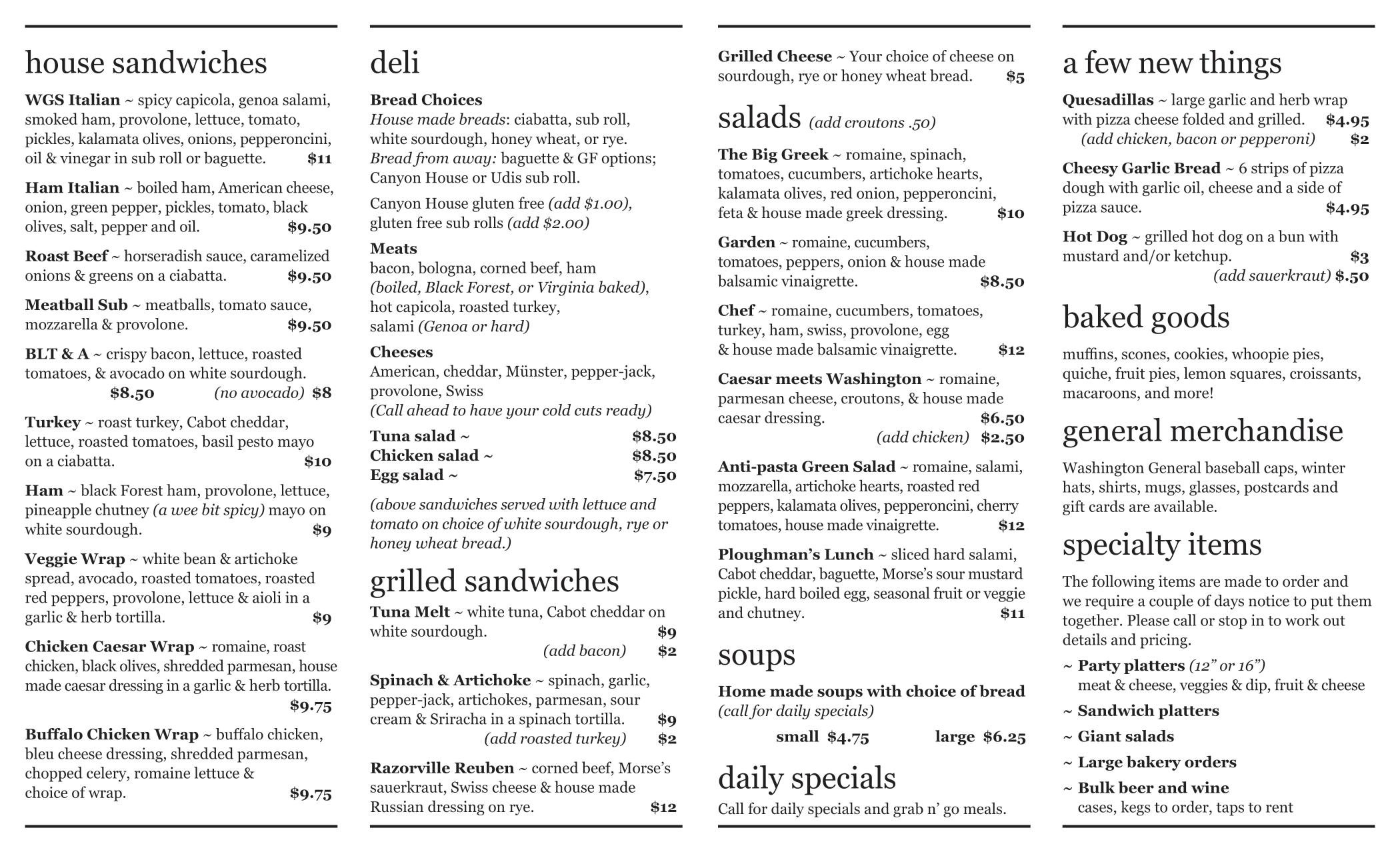 Ready to place an order?  Call (207) 845-2007 and we'll be happy to get everything ready for you.
We also have grab 'n go items and daily specials.
And don't forget to ask us about our special order items including sandwich platters, cakes & cupcakes, cases of beer and wine, and more.